Multiva Forte FX6000 air seeder is the most versatile seeder in its size class in the markets. The same ingenious coulter technology as in the Forte FX300-400 seeders is used making possible high-quality seeding in all conditions and farming methods. Accurate seeding depth, high air volume, and therefore large seed and fertilizer volume per hectare, strong and reliable construction and large hoppers make the Forte FX seeder the best and most cost-effective choice for both no-till seeding and seeding in cultivated soils.
Truly versatile method

No-till, min-till or plowed fields

Advanced coulter technology

Exact seeding

Quick access to fertilizer

Service-free coulter design

Low operating costs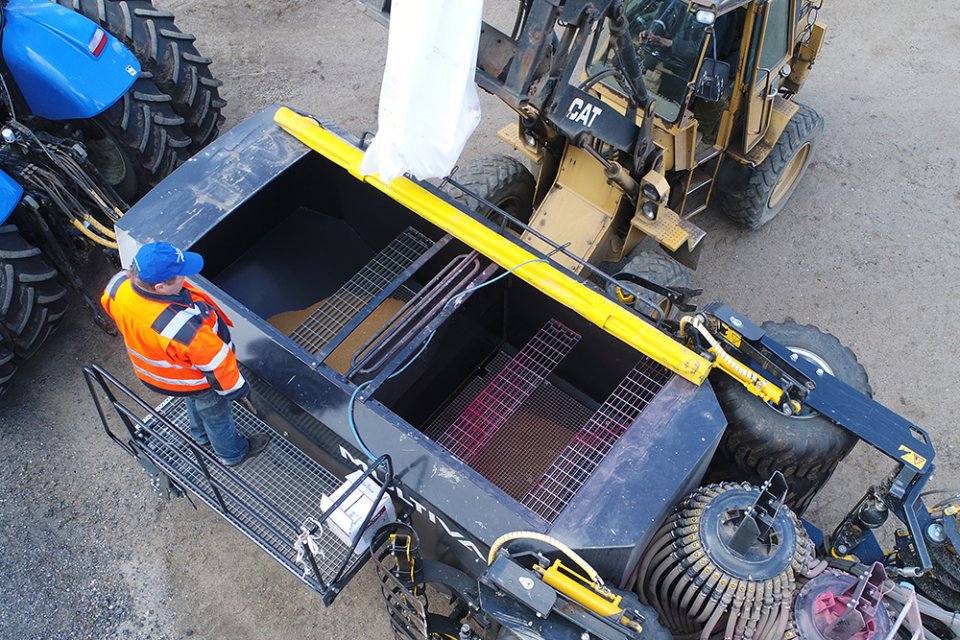 High capacity
Forte FX6000 seeder has a high capacity in seeding thanks to the very large hopper size (8 m3).
Thanks to the large hopper, the refill frequency is lower and the work achievement is high.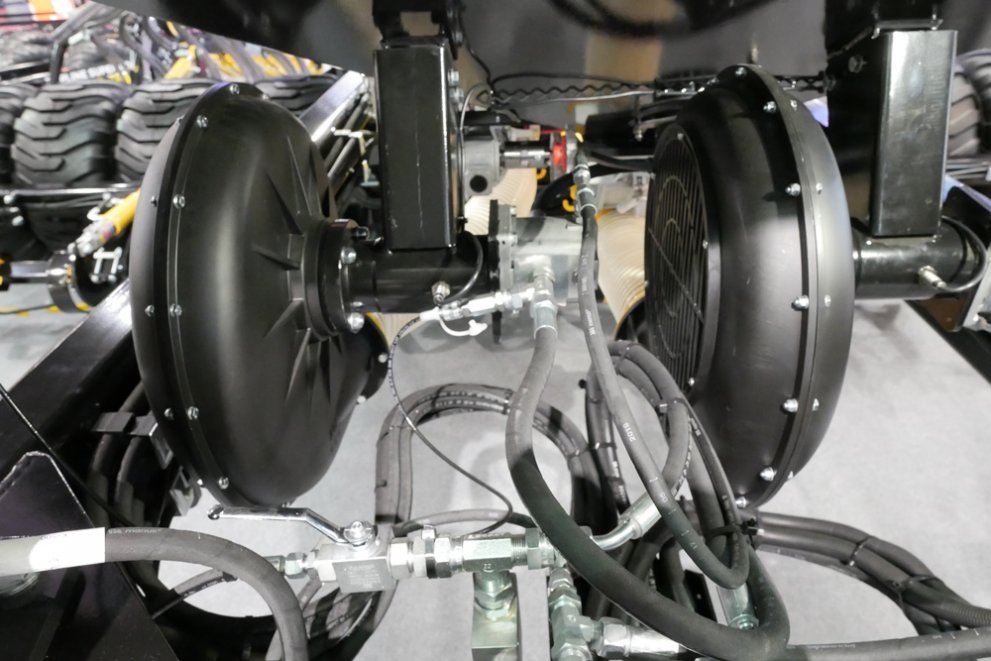 High feeding rates
Multiva Forte FX6000's precise and powerful electric feeders allow large feed rates for both seed and fertilizer, but also for accurate sowing of small seeds. Two individual fans for seed and fertilizer also help with high feeding rates even suitable for volumes used in organic production. The clean and logical pipelines also ensure stoppage-free operation with all materials.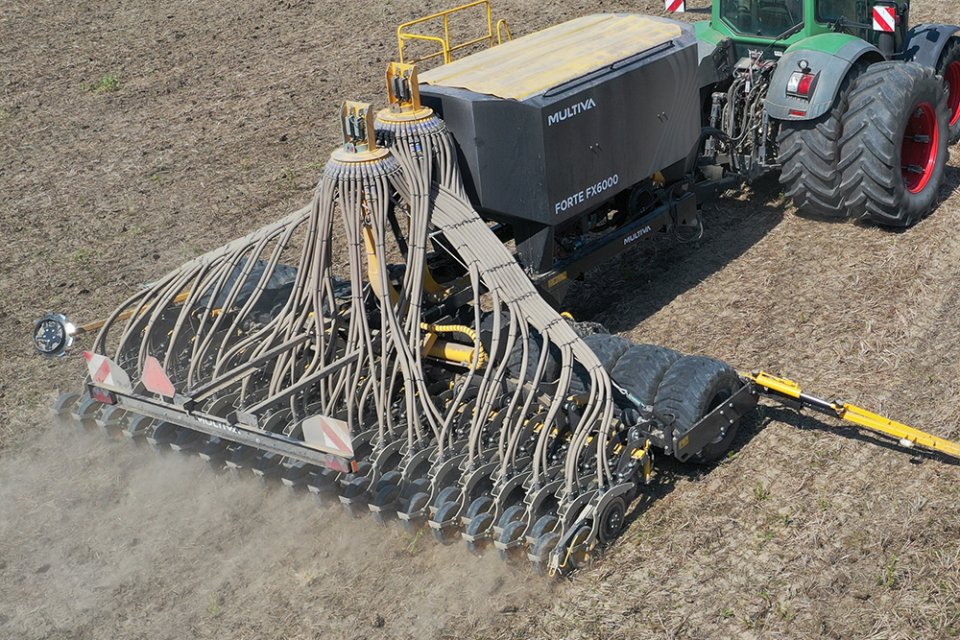 Low operating costs
Multiva coulter technology operates cleanly in the soil resulting in low pulling power requirement and low fuel consumption. The high transport wheels rotate effortlessly in the soil reducing power requirement. The coulter discs and bearings have a very long lifetime reducing operating costs further.
Versatile FX coulter
Multiva FX coulter is developed to offer unprecedented accuracy in seeding, durability and care-free hectares. The double-disc coulters with large disc diameter are very wear-resistant and service-free. The coulter doesn't have any points that would require lubrication.
More details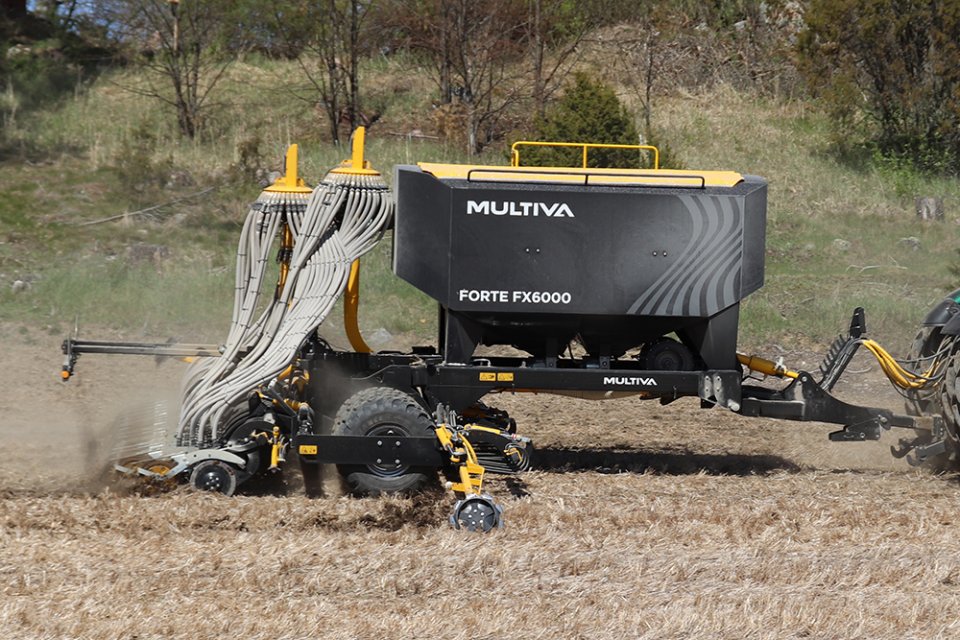 Success in all conditions
Multiva Forte FX seeding method is an excellent fit for farms with varying conditions and different farming methods. No-till seeding can be made even in the heaviest of soils thanks to the double-disc constructions and high coulter pressure. In the cultivated soils the seed can be placed optimally to the cultivation bottom exactly and evenly as desired.
Read more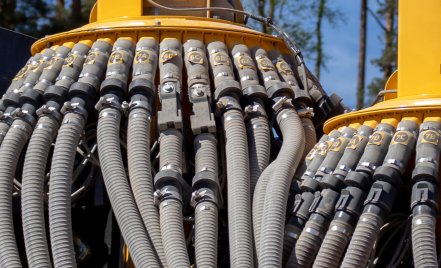 Blockage monitor kit
Half width shutoff
Front levelling board
Technical specifications
| Forte FX | 6000 |
| --- | --- |
| Working width, cm | 600 |
| Transportation width, cm | 300 |
| Hopper filling height, cm | 300 |
| Hopper volume, l | 8000 |
| Coulter pressure, kg | 50-250 |
| Number of coulters | 36 |
| Row spacing, mm | 167 |
| Work speed, km/h | 8-12 |
| Tyre size | 250/50R-17 |
| Power requirement, hp | 200 |
| Weight, kg | 9300 |