The mounted Multiva DiscMaster+ is an efficient stubble cultivator for medium-sized tractors and farms. The open structure and high frame clearance make it a clog-proof cultivator. The Multiva DiscMaster+ is, in fact, very suitable for earthing large amounts of plant residue, such as autumn wheat or even corn stubble.
Quick and efficient cultivation

Aggressive mixing of the soil

Practical working depth adjustments

Maintenance-free disc hubs

Semi-towed version available

Primary tillage
Multiva DiscMaster cultivator is an effective machine for primary cultivation in stubble. In the first phase, cultivation is performed at a shallow working depth to hasten the germination of weeds and volunteer grain. In the second phase, cultivation is made at a greater working depth, with the goal of mixing the soil with the germinated plant matter - creating an ideal seedbed.
Secondary tillage
The DiscMaster's properties are well suited for the secondary tillage of stubble, as well as already cultivated fields. With the disc cultivator, a level and uniform seedbed is achieved. This helps to ensure germination and prevent the loss of moisture by evaporation.
Effective mixing of soil
With the disc cultivator a high hourly output be achieved, large surfaces can be cultivated in a relatively short time. Even with machines of smaller working widths. Rapid cultivation is beneficial for example when incorporating slurry after spreading. Slurry has to be incorporated soon after spreading, in order to avoid the loss of valuable nitrogen and other nutrients. Multiva DiscMaster cultivators are ideally suited for this task.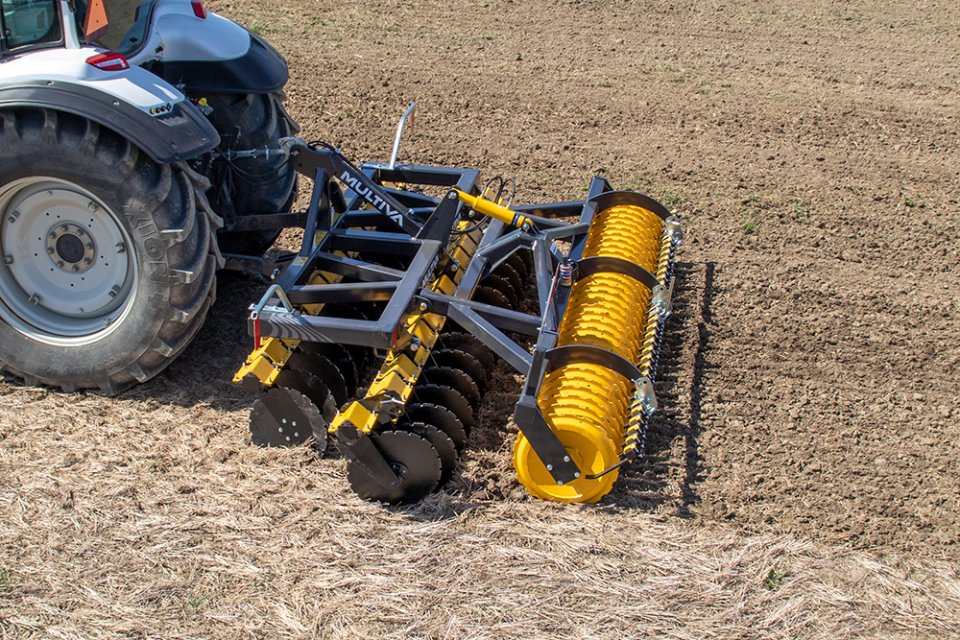 Quick and efficient cultivation
Disc cultivators are capable of cultivating large areas quickly. Their high work achievement facilitates, for example, manure earthing. This way, valuable nutrients can be mixed to soil and utilised by the plants. DiscMaster+ can be used at a very shallow cultivation depth.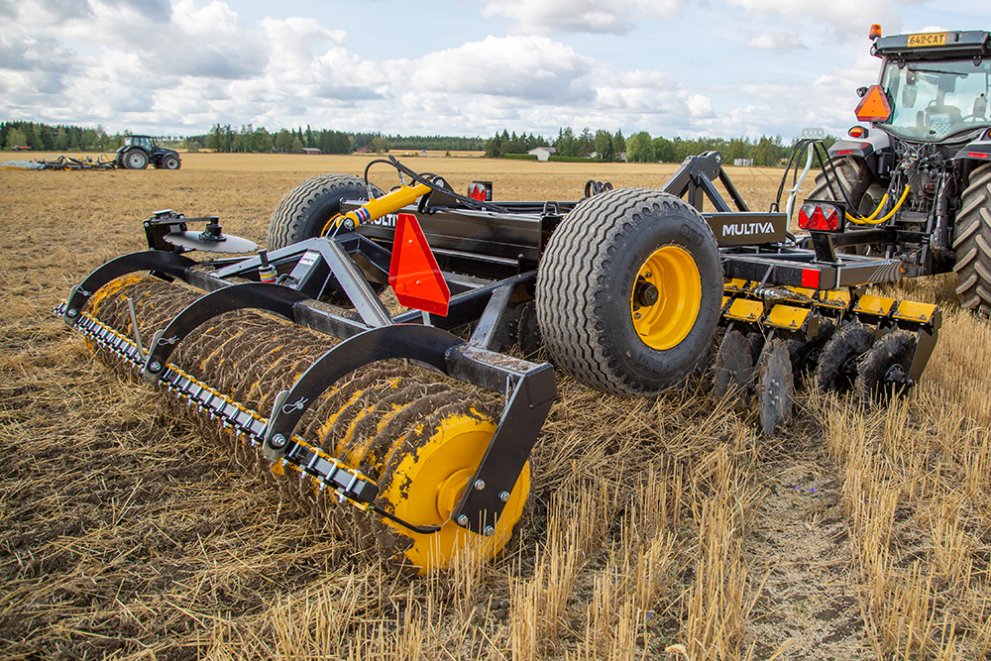 Customisable product
The mounted DiscMaster+ is easy to adapt with accessories to be a semi-towed cultivator, upgrading the machine's functionality significantly. The rear axle weight of the tractor is significantly reduced during headland turns compared to a mounted machine. A towed machine is also smoother to transport on the road. Semi-towed models are always attached to the tractor's lower link arms.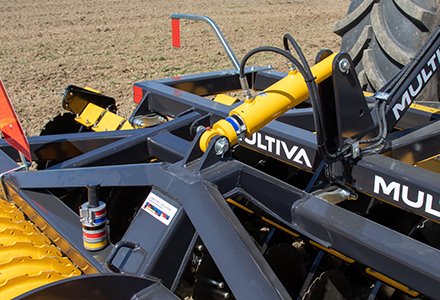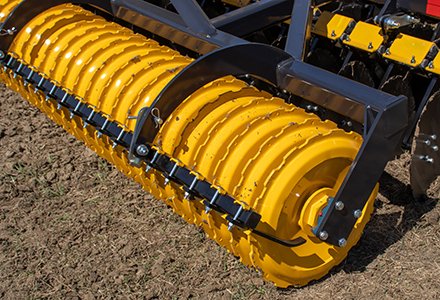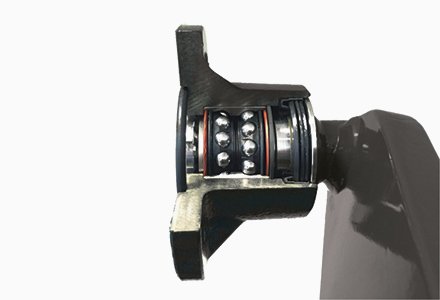 Practical working depth adjustment
The working depth of all Multiva disc cultivators is easily and securely adjusted by changing the thickness and number of the working depth cylinder adjustment blocks.
Reliable rear packing roller
The dense crusher plates of the disc roller produce a flat ground and press the straws efficiently into the ground. The solid and smooth sides of the discs prevent clay and straws from sticking to the discs. The toothed discs also make rolling more efficient.
Bearing with labyrinth seal
As the result of stringent product testing, the DiscMaster+ features pivots containing bearings with labyrinth seals.
During testing, the labyrinth seal has been found to keep the bearings free of debris, guaranteeing an extremely long life cycle.
Technical specifications
| DiscMaster+ | 300 | 350 | 400 |
| --- | --- | --- | --- |
| Working width, cm | 300 | 350 | 400 |
| Number of discs | 23 | 27 | 31 |
| Number of sections | 1 | 1 | 1 |
| Transportation width, cm | 335 | 360 | 400 |
| Power requirement, hp | 100/120 | 115/140 | 130/160 |
| Weight, kg | 2095 | 2300 | 2560 |