Multiva disc cultivators are developed for the most difficult conditions and measure up to the demands of modern farms. During product development, the suitability for different kinds of cultivation and seeding types was a key area of focus. Thanks to the carefully considered and tested details, Multiva DiscMaster cultivators are true multipurpose cultivation machines.
The development of Multiva disc cultivators has concentrated on suitability for all conditions and soils. In Finland, the basic cultivation conditions may vary wildly from year to year. Well-thought-out and tested details enable the capability of the cultivator to be improved significantly under extreme conditions. Special attention has also been paid to durability. The unique structural solutions of Multiva disc cultivators, such as their strong frame, sprung disc arms and tight, maintenance-free disc bearings, make the cultivator a durable tool for years to come.
The use of a disc cultivator is easy and efficient. Straws can be earthed with a very shallow cultivation depth. In addition, a disc cultivator operates well at high speeds, which makes it the most cost-efficient solution for primary tillage.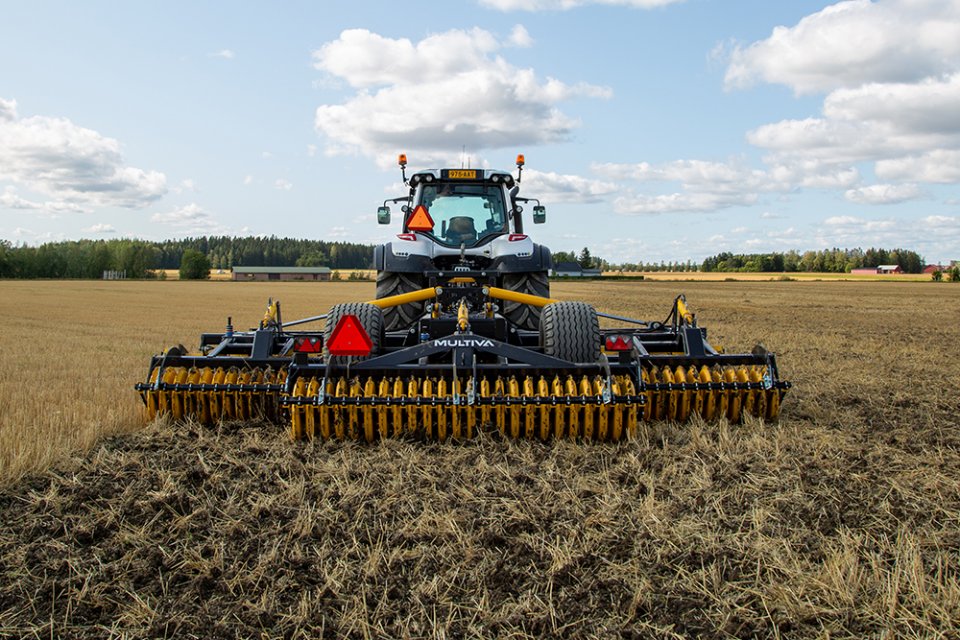 DiscMaster 5000-6000+
A towed Multiva DiscMaster+ is an efficient stubble cultivator for large fields...
DiscMaster 5000-6000+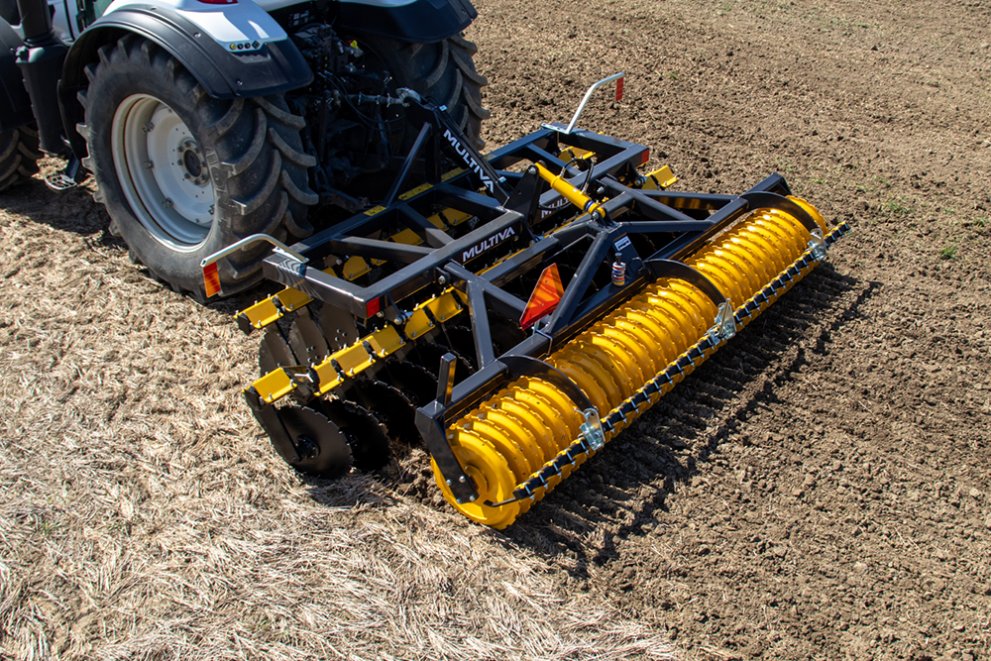 DiscMaster 300-400+
The mounted DiscMaster+ is easy to adapt with accessories to be a semi-trailed cultivator, significantly upgrading the machine's functionality...
DiscMaster 300-400+