When choosing a Multiva seeder, you will succeed in all conditions. Multiva seeders give the possibility for a versatile selection of seeding methods from plowed fields to no-till seeding.
Optimal seeding result
In Multiva seeders the seed and fertilizer are fed through the same coulter close to each other but separately. The fertilizer is placed through the front side of the coulter to the bottom of the seed furrow. Seed is fed through the rear of the coulter to the seed furrow slightly above the fertilizer.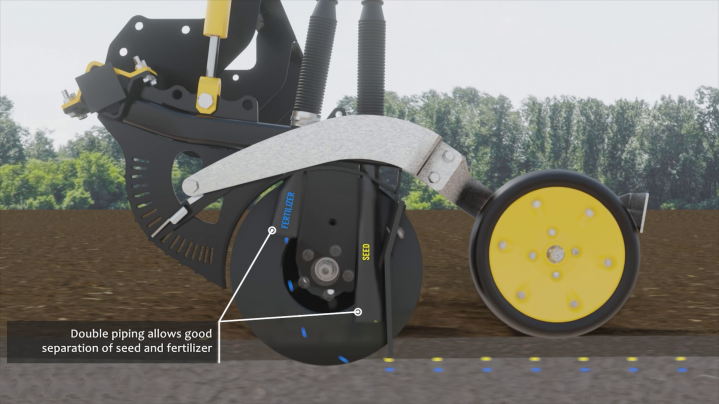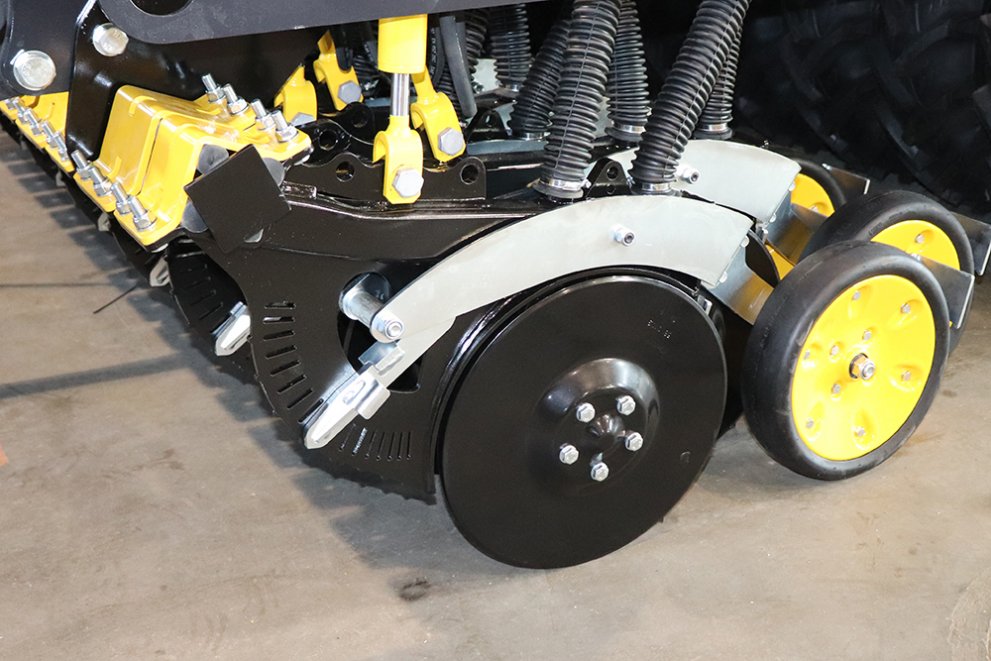 Exact seeding depth adjustment
The exact seeding depth is ensured by the individual control for each coulter separately with the closing wheel. Thanks to the closing wheel which runs behind the double discs the seeding depth is constant and unaltered also in uneven fields. Individual coulter adjustment with the closing wheel is also beneficial because the hopper filling level or soil type variations don't affect the seeding depth.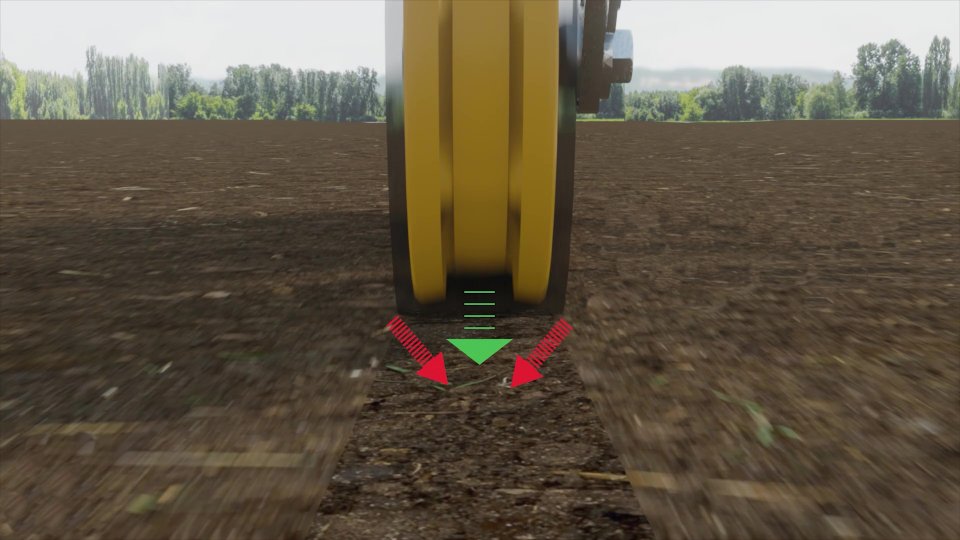 Innovative closing wheel
The FX coulter has a closing wheel with a large diameter. It is a very reliable system in all conditions. The rubber on the wheel has steel reinforcement bands on the sides which enhances the closing effect of the seed furrow. The middle part of the closing wheel tyre is also hollow further helping to direct more force to the sides of the seed furrow and less directly on top leaving the soil more spongy. The soft rubber material also is well self-cleaning even in sticky and moist conditions. The heavy-duty rim and the steel reinforcements in the tyre allow even high coulter pressure of 250 kg.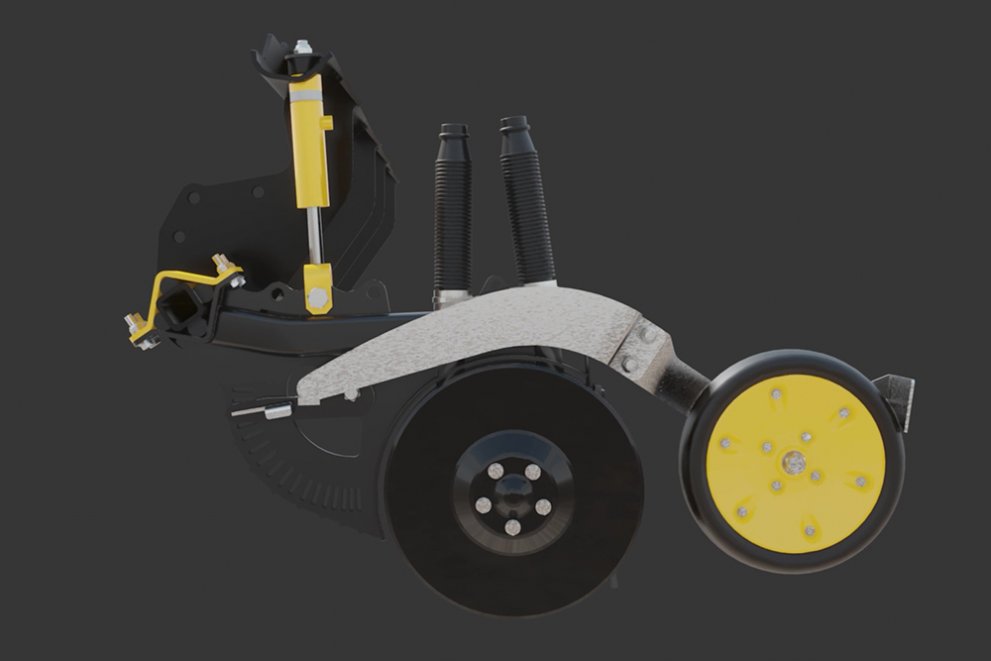 Maintenance-free coulter design
Forte FX -seeders have a coulter design which is very durable but yet service-free. The double-disc coulter with a large diameter is very wear-resistant. The coulter frames are connected to the seeder with rubber elements thus protecting the coulters from impacts like stone hits. Thanks to the FX coulters design no lubrication points are needed in the construction.