TRM HD trailers are designed for demanding earthmoving applications. Thanks to their efficiency, durability and a good selection of accessories, the trailers are the perfect transportation solution for contractors as well as large farms. Special wearing steels in the body and a sturdy chassis ensure a long lifetime and a reliable tool even for the heaviest of uses. The trailers are also extremely versatile and user-friendly thanks to the good equipment level.
Carefully finished products
High quality trailers
Strong body made from Hardox
Durable chassis
Low overall height
Versatility with accessories

Durable body from special steel
Hardox wear steel plates combined with Ruuki Double Grade steel tube bars help us to build extremely reliable and durable trailers.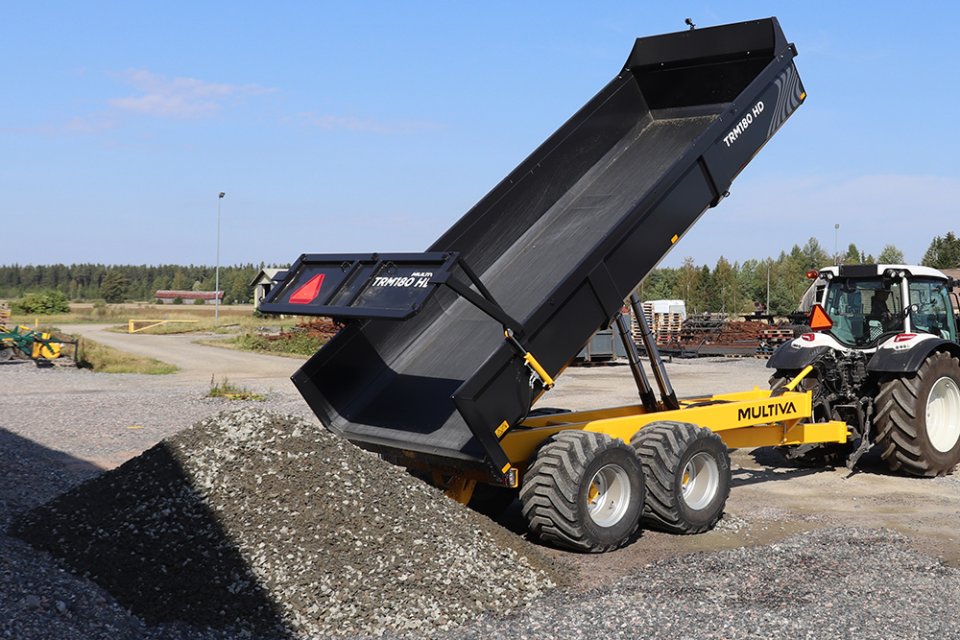 High tipping angle, excellent emptying
High tipping angle and a completely smooth body from the inside without any crosswise welding seams make the emptying of the trailer very efficient. The wide trailer is also very stable to tip thanks to the double tipping cylinders used.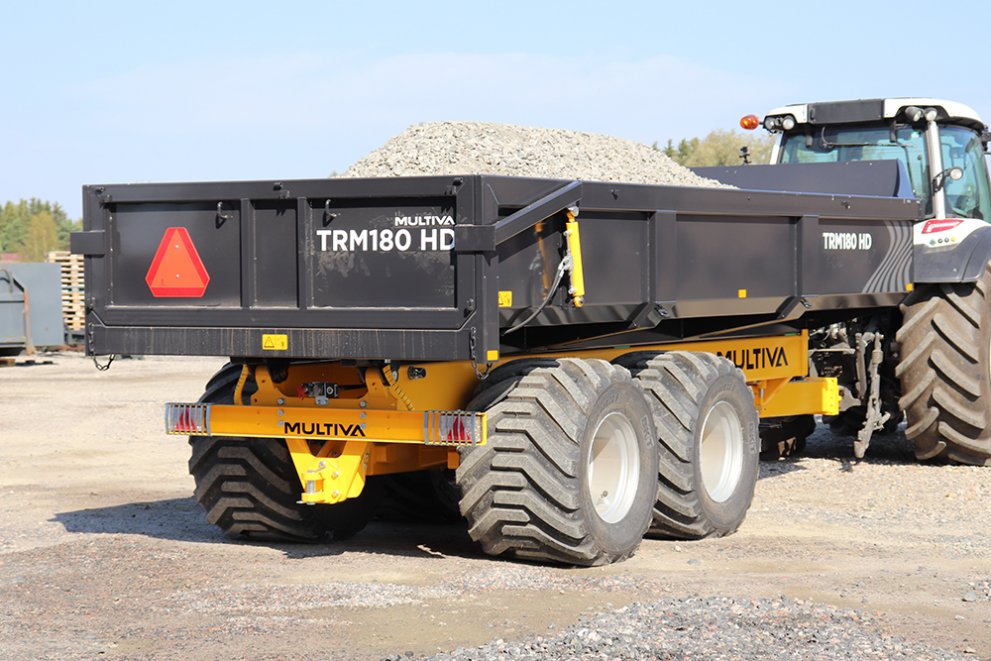 Low overall height, great stability
TRM HD trailers are designed with a total height as low as possible and have a wide track width. The low overall height of the trailer means a low point of gravity, this increases the stability of the trailer greatly and also makes the loading efficient.
Pioneer of rectangular tube frame construction
The basic structure of Multiva trailers has always been the tube bar chassis. The structure has extreme torsional strength. High material strengths and thoughtful structural details combined with Ruukki's Double Grade steel further increase the strength of the chassis.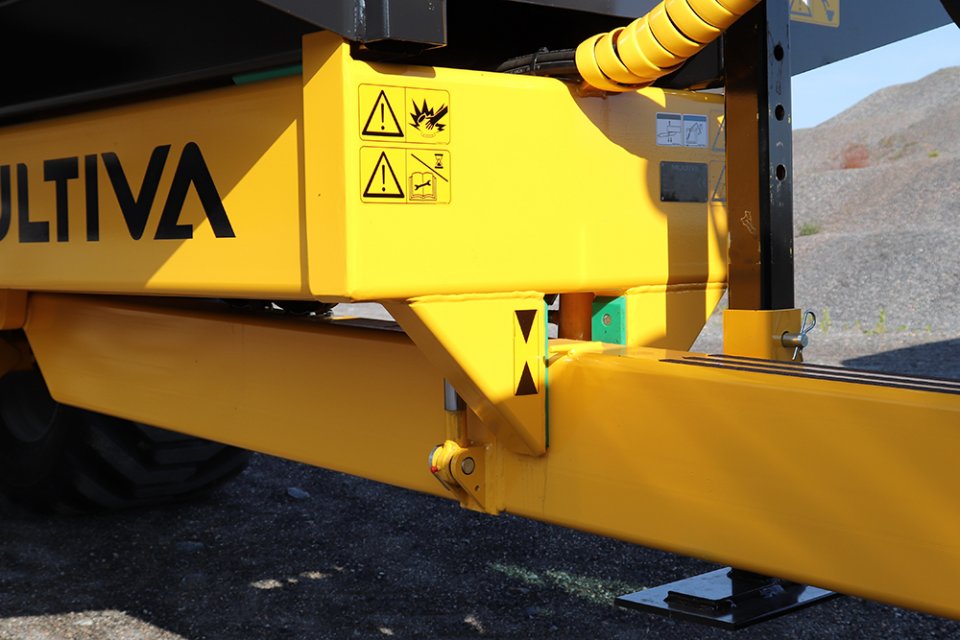 Drawbar suspension
Hydraulic drawbar suspension is an original Multiva solution that makes the transports stable and pleasant. The hydraulic system neutralizes the unevenness and bounces caused by the road surface efficiently and without rocking or jumping. The solution also lessens the stresses for the tractor and trailer in the road driving speeds.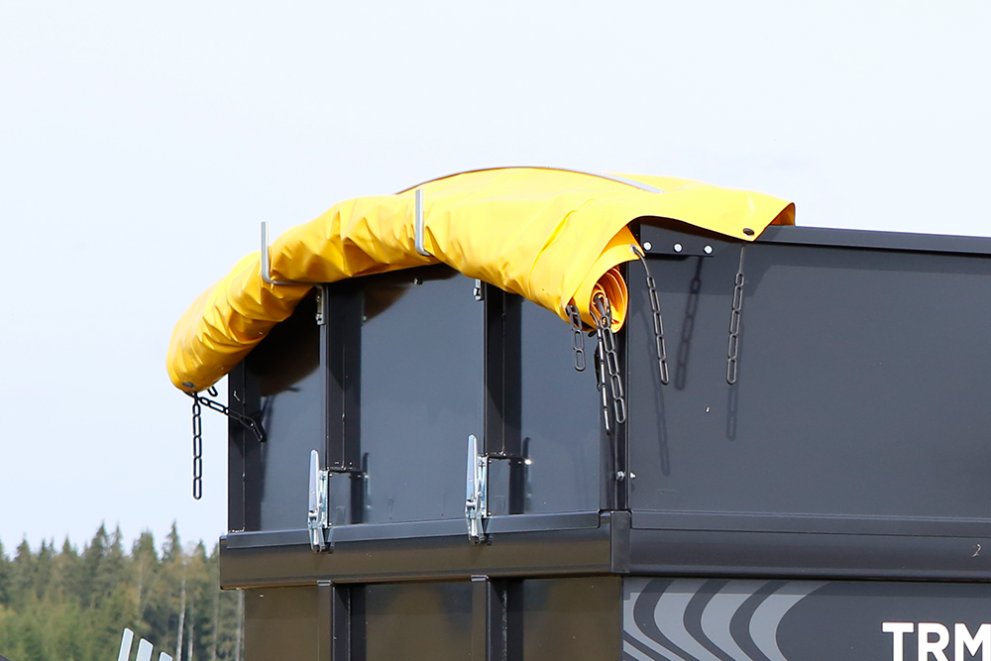 Practical roll cover for easier usage
The roll cover which is available as an accessory is safe and easy to use. The cover is rolled from the middle of the trailer to the front with a crank delivered with the equipment. The load is covered quickly and safely without climbing. Using a cover ensures also the hygienic quality of the transported load.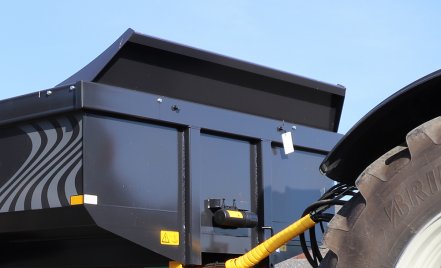 Front spillguard
Front spillguard prevents loose material dropping onto the trailers drawbar during loading.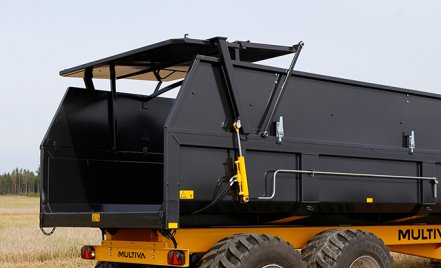 Extensions
Multiva trailers can be fitted with extensions which expand the trailers usage to grain, silage, or for example snow transports.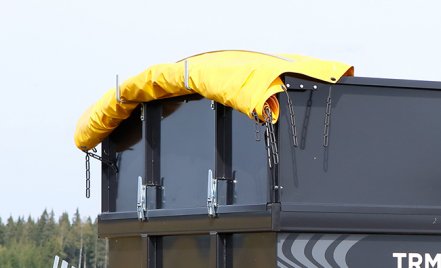 Rollcover
Safe to use roll cover. Load can be covered quickly without unsafe climbing.
Technical specifications
| TRM HD | TRM 160HD | TRM 180HD |
| --- | --- | --- |
| Body volume, m³ | 9,9 | 10,5 |
| Volume with extension, m³ | 19 | 20,4 |
| Volume with silage extension, m³ | 36,2 | 38,8 |
| Capacity, tons | 16 | 18 |
| Axles | Boggie | Boggie |
| Brakes | 4 wheel (400x80) | 4 wheel (400x80) |
| Drawbar suspension | hydr. | hydr. |
| Inner dimesions L*W*H | 550*238*75 | 590*238*75 |
| Height with standard tyres, cm | 190 | 210 |
| Full width, cm | 255/260 | 255/260 |
| Standard tyres | 550/45-22.5 | 600/50R22.5 |
| Tip | 2*6 | 2*6 |
| Tip oil requirement, l | 30 | 38 |
| Steel quality, bottom/sides | hardox/hardox | hardox/hardox |
| Weight with standard equipment, kg | 3850 | 4580 |