The already well tested Cerex seeders offer combination of precision type coulter with reliable and service free construction and very exact seed and fertilizer placement.
The coulter places fertilizer from the front of the coulter to the bottom of the seeding furrow and the seed slightly on top in contact with the firm soil.

The direct contact with seed and fertilizer is reduced to minimum but the benefit of availability of nutrients for strong early growth is achieved.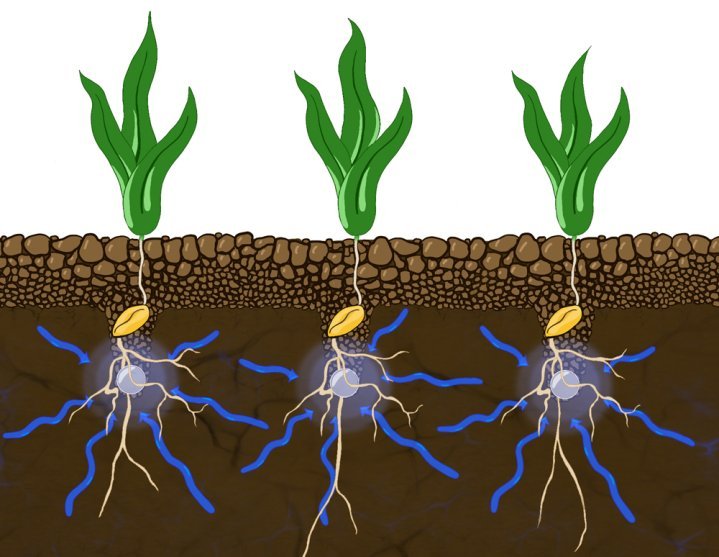 The working depth of Cerex coulters is controlled individually by the closing wheel which limits how deep the placement of material is made. The coulters are allowed to follow the contours of the soil freely and the placement over the width of the seeder is very even.
The high 120 kg coulter pressure is achieved even with deep working depth not only on top of the soil ensuring good penetration and placement even on rough and heavy conditions.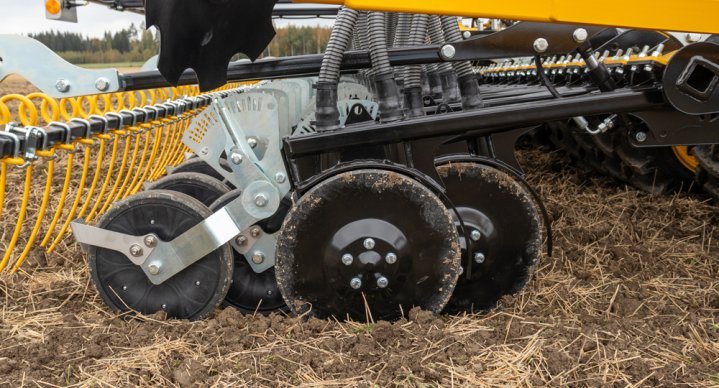 The coulters can be easily adjusted from the rear of the machine with accurate 5mm steps.
The individual control of coulters allow even different seeding depths for different coulters when seeding different materials.